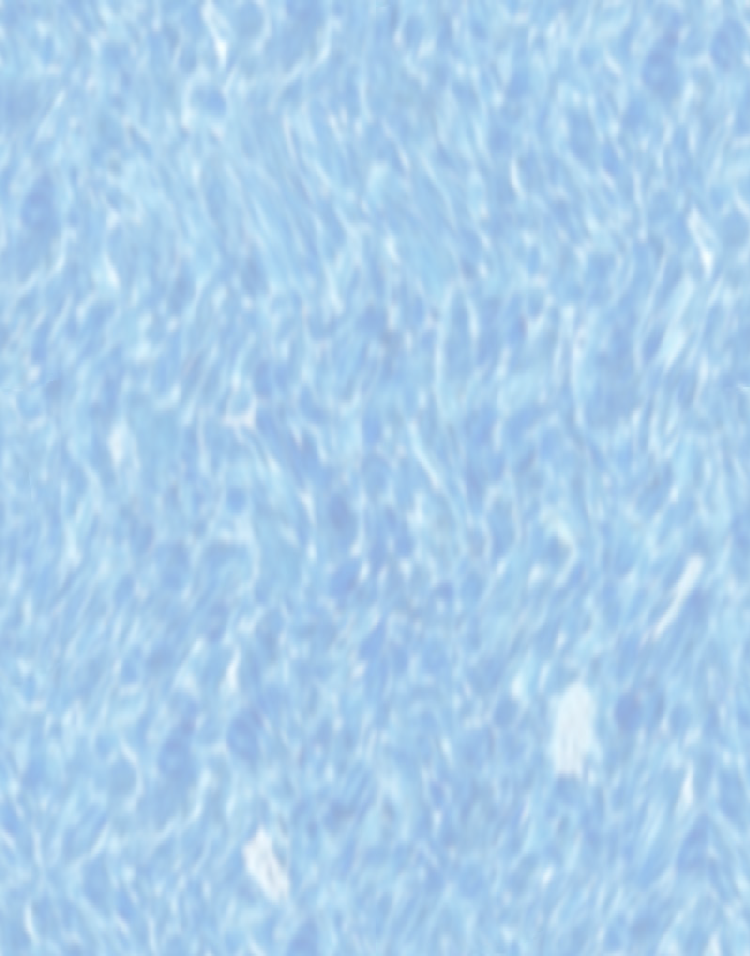 Copyright 1996-2016 © Newport Beach Pool & Spa Service. All rights reserved.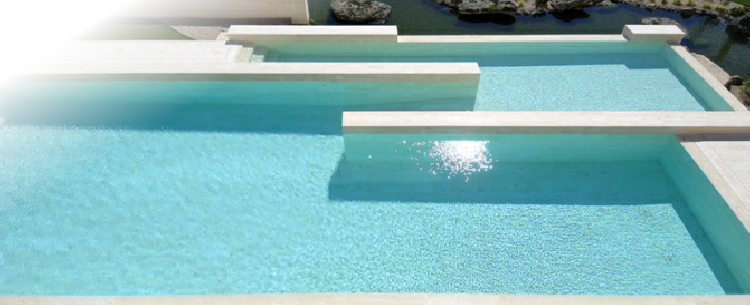 Frequently Asked Questions: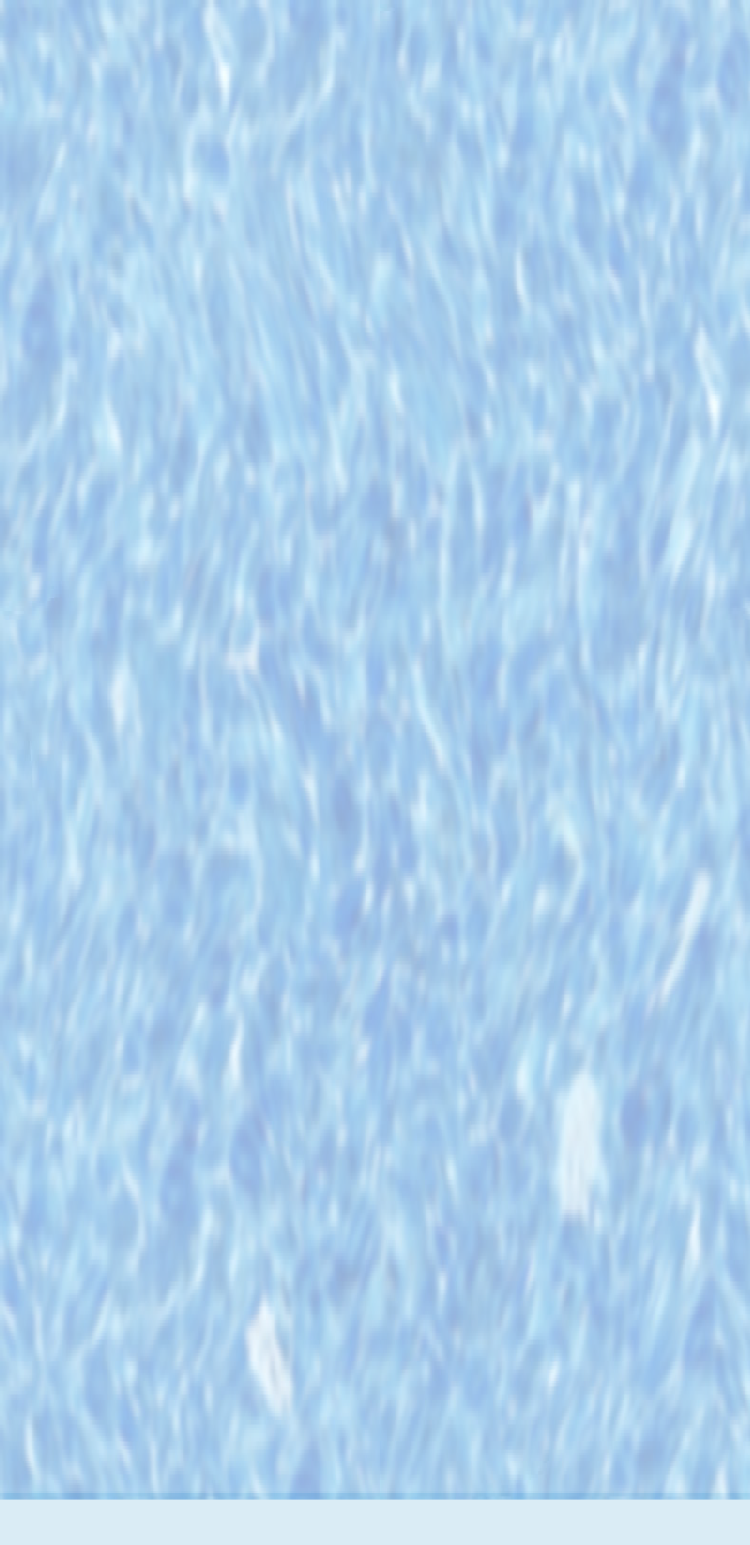 Q: How can I tell if my pool is leaking?
A: Depending on the pools normal evaporation. It is about 1" to 2-1/2" per week. When the days are warm and the nights cool evaporation is at it's highest. Using the ordinary plastic bucket you can perform this simple test to determine if your pool is leaking.
Bring pool water to normal level. (middle of skimmer)
Place bucket on 1st or 2nd step of pool.
Fill bucket with pool water to same level as pool.
Mark water level on inside of bucket.
Shut off pump and mark pool water level on outside of bucket.
Resume normal pump operation.
After 24 to 48 hours, compare the 2 water levels.
If the pool water (outside mark) goes down more than inside water level, there is probably a leak.

In case of rain repeat the test. (Be sure if your pool is equipped with an auto fill to shut off water supply.)

Test is invalid after 48 hours.
Q: How do I determine how many gallons of water is in my pool?
A: First, determine the average depth of your pool by taking the depth of the deepest end of your pool and adding the depth of the shallowest end (in feet). Divide this number by 2. This number is the average depth. Continue below based on the shape of your pool.
*Square or Rectangular*
Total Gallons = length x width x average depth x 7.5 (in feet)
*Circular*
Total Gallons = diameter x diameter x average depth x 5.9 (in feet)
*Oval*
Total Gallons = Long Diameter (in feet) x Short Diameter (in feet) x Average Depth x 5.9
Q: How long should my filter run each day?
A: Your pool filter is the most important component in keeping your swimming pool clean. Ideally, a filter should run all the time for maximum circulation and debris removal. A minimum of 8 hours a day in summer and 4 to 6 hours per day in the winter is highly recommended
Q: How often does my pool filter need to be cleaned?
A: This is dependent upon several factors. (the size of your pool, size of your pool filter, the type of pool filter you have, bather and contaminant loads most manufactures recommend a minimum of twice a year complete filter tear down and cleaning.
Q: What is cyanuric acid?
A: Cyanuric acid, also referred to as "conditioner" or "stabilizer" is added to swimming pools and spas to slow down the decomposition of chlorine from the sun's ultraviolet rays (UV). With the correct cyanuric acid levels, it can save up to 80% of normal chlorine consumption during peak sunny months. The level should not exceed 100 PPM. Ideal range is 50-80 PPM.
Q: Do you service salt pools?
A: Yes we do. More and more of our customers are switching to salt chlorination. Interested in switching? Give us a call!
Q: How often should I change the water in my pool?
A:When your TDS (Total Dissolved Solids) are in excess of 2,000 PPM. Approximately every 3 to 5 years.
Q: What is TDS?
A: The sum total of all the dissolved material in the water is called "total dissolved solids" or TDS. Sources of TDS in the water include disinfectants, balance chemicals, calcium hardness, source water, bather waste, algaecides, total alkalinity, wind blown dust and dirt, phosphates, nitrates, and sulfates.
TDS buildup is inevitable. Every time you add chemicals to the water, the TDS increases. Even adding makeup water to the pool increases TDS. When water evaporates, only the pure water leaves the pool and all material that was dissolved in the water remains behind. This builds up over time, increasing the TDS.
The ideal range of TDS is from 1000 to 2000 PPM, and the maximum level is 2500 PPM to 3000 PPM. There is no way to reduce TDS chemically. You must drain or partially drain the pool and replace with fresh water.
Q: How often do I need an acid wash?
A: Typically every 5 to 7 years a pool should be drained and acid washed to remove discoloring caused by chemicals. An acid wash is, put simply, purposeful stripping of a tiny layer of plaster, exposing fresh plaster beneath.
An acid wash will generally remove superficial stains, fine scale deposits, and various colored deposits from the plaster. The process strips off (dissolves) a very thin layer of plaster, and will therefore generally restore 75 to 85% of the plaster's brightness. An acid wash will not remove heavy deposits or stains that have penetrated through many layers of plaster.
As a rule, acid washing a pool should be done only by a licensed professional.
Q: Do you add water each week?
A: Generally no.
It is an insurance liability for us to add water.
When water is being added it makes it difficult to see the bottom of the pool while we are vacuuming.
Time. Our pool technicians are at your home for only 30 minutes. In 30 minutes at 7 gpm (gallons per minute) we would only be able add about an inch of water or 210 gallons, not a significant difference.
If the pool service technician forgets to shut the water off you're probably not going to be happy with us! We want happy customers
Q: When it rains will the water cause my pool to flood the yard?
A: No more than if you have only grass or cement in your back yard. Most backyards are equipped with a drainage system so there is nothing to worry about. Once the pool water level crests it is the same as having a cement yard. If you are still concerned you can backwash your filter for a few minutes to get the desired water level. Be sure to add fresh D.E. as soon as you are done or the filter will need to be cleaned again.
Q: Why are your rates higher then my old "pool guy"?
A: Quite simply because we are professionals. We may not be the cheapest service out there, but we are the best!! Your "old pool guy" is your old pool guy for a reason. We always show up, we always do a great job, we always care about your pool, and we always make your pool look better then it ever has before. Besides, how much are you really saving if your other service doesn't show up and algae starts growing in your pool. Now you are stuck paying someone else to come in and clean up the mess. Or because he walks in and out of your yard in 2 minutes, or his chemical imbalance puts holes in your skimmer and pool heater and causes copper sulfate staining in your new plaster and he never notices a leak in your equipment or a motor that is running too high or running dry. As a result he ends up costing you hundreds and hundreds of dollars in repairs. As the saying goes "The cheap comes out expensive in the end."
Q: What cities do you offer weekly pool cleaning?
A: We offer weekly pool cleaning maintenance service in the following cities only:
We proudly service the following cities in southern California: Aliso Viejo, Capistrano Beach, Corona Del Mar, Costa Mesa, Coto De Caza, Dana Point, East Irvine, El Toro, Foothill Ranch, Huntington Beach, Irvine, Ladera Ranch, Laguna Beach, Laguna Hills, Laguna Niguel, Lake Forest, Mission Viejo, Newport Beach, Newport Coast, Portola Hills, Rancho Santa Margarita, San Clemente, Trabuco Canyon.